Does shopping feel uninspiring or overwhelming to you?
It sure did for our CEO Jenna Hill, after the birth of her children. Packing up kids to head to the mall, dressing a changed body with no guidance, and feeling overwhelmed with all the choices sparked an idea. What if that perfectly coordinated outfit on the mannequin in the boutique, could just come to me instead? And so, Frock Box was born!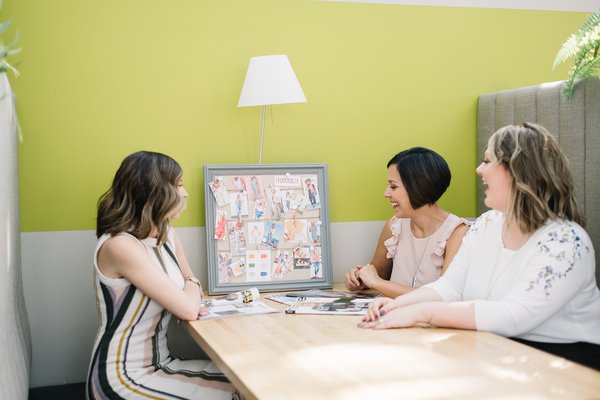 Our Stylists
Frock Box has a dedicated team of Personal Stylists who hand pick outfits suited just for you and your needs. She will do the hard work for you, and let you know which styles, colours and items you need to totally transform your closet! You won't just get a great new outfit, you'll also get access to style tips and tricks to make getting dressed easy and fun!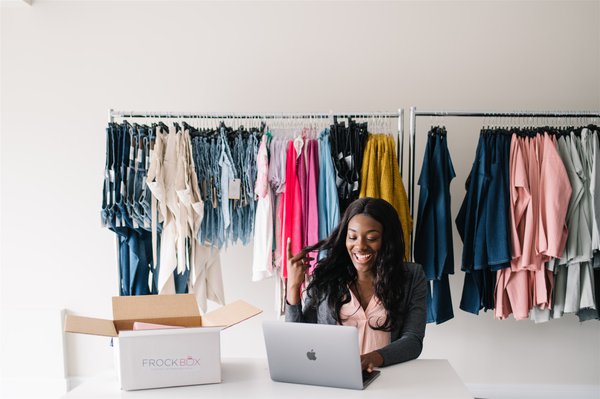 Our Community
This community that we created is intended to inspire and educate women of all sizes and shapes on how to best empower themselves through the outfits we provide. At Frock Box, it's never just about the clothing. It's about the convenience of customized outfits delivered to your door, the education of how to best dress your beautiful self and the confidence that follows!
Frock Box started as an idea and has evolved into something so much bigger. We are proud to have a full team of driven women with a passion for fashion. They work hard towards our vision of having a world filled with empowered and confident women, dressed in the best outfits!